Just wanted to post the pictures of the downed tree from Ice Storm 2008. (Ice storms can only be associated with January. This one just came early.) The pictures are big, so they're below. Maybe if I have extra after-Christmas time, I'll make some quick thumbnails. Click to expand them, in true Web 1.0 style.
War is over now.
Follow up: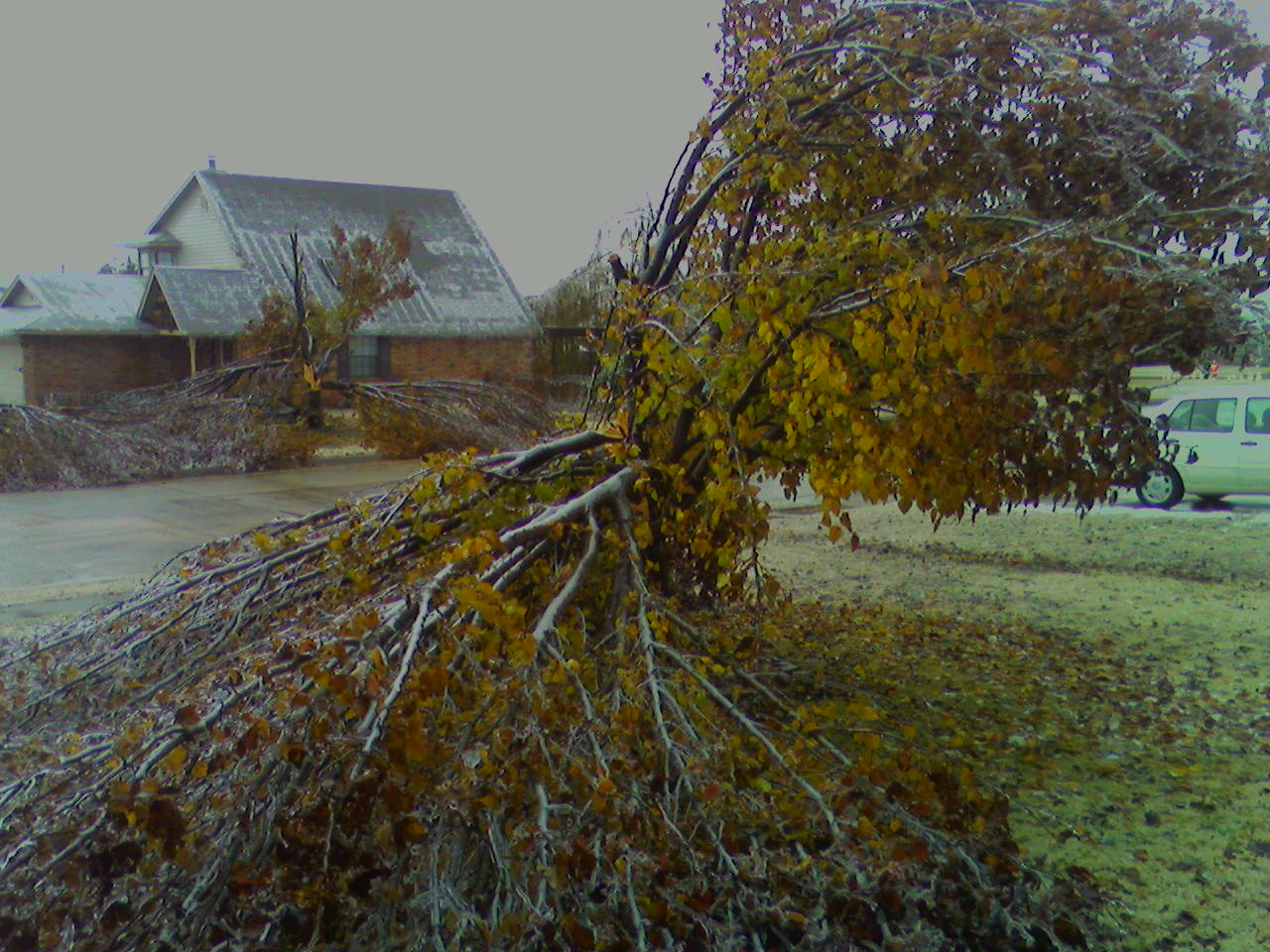 As you can see, the Bradford pear in the front yard had a rough time of it. Two of the three main branches snapped under the weight of the ice and lay on the ground in a V shape that I would find grotesque if trees weren't so clean with their injuries.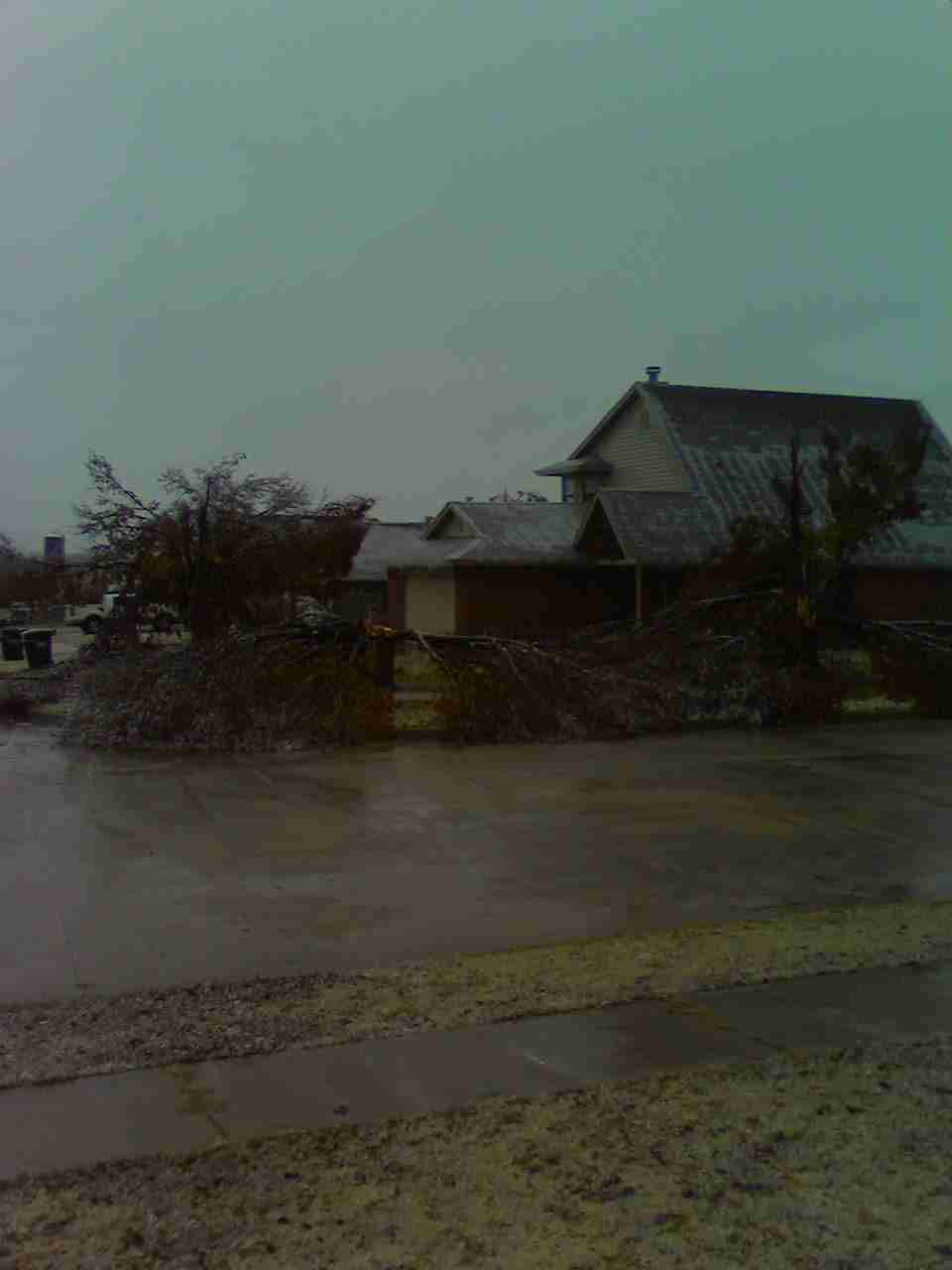 Across the street, both giant trees in the neighbor's front yard suffered even worse fates.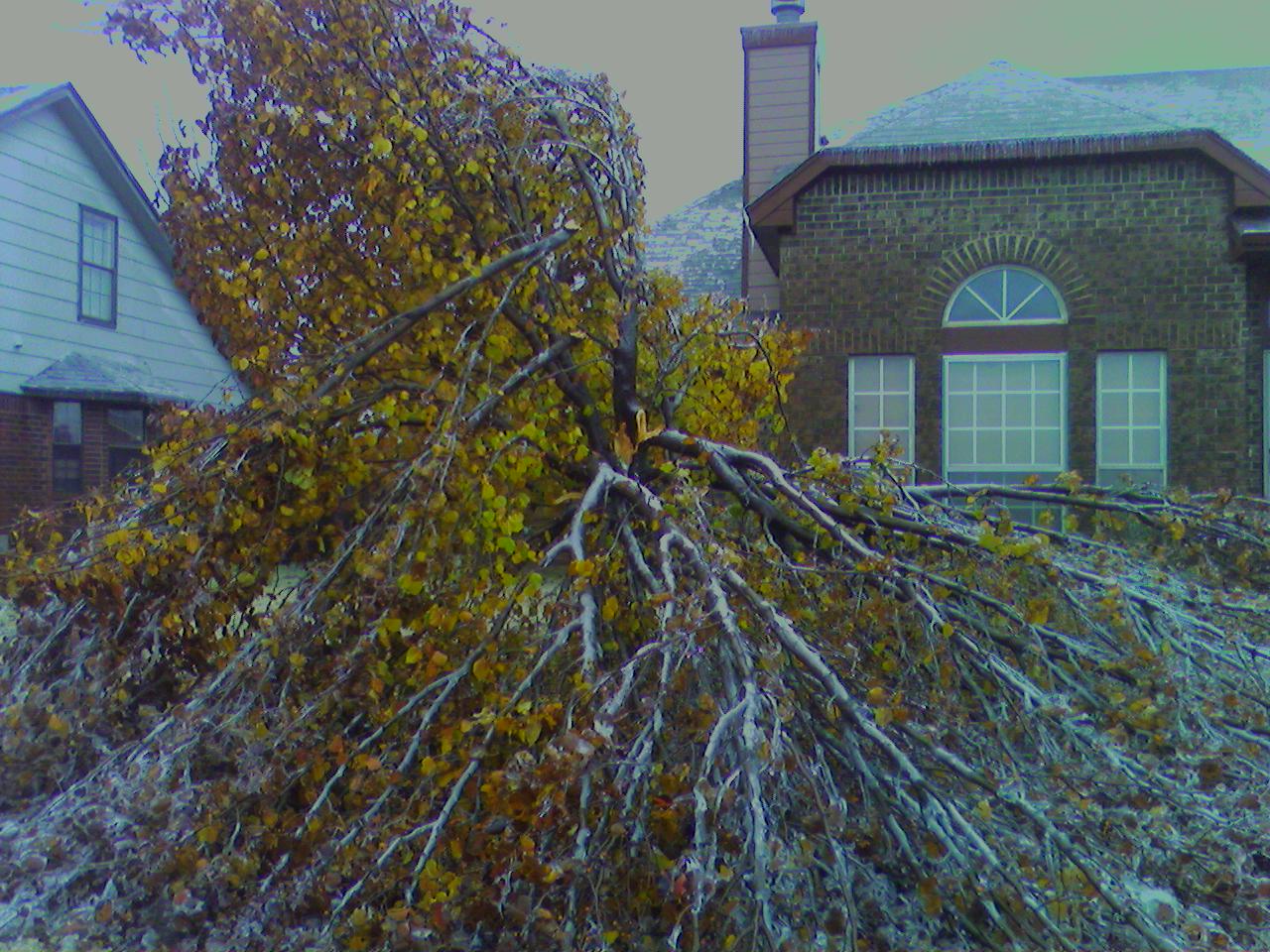 Another view of the avalanche of arboreal atrocity.

Luckily, Chris Brodt knew just what to do: whiskey and couch sitting, lest we become too rigid and snap under the stress.
Trackback address for this post
Trackback URL (right click and copy shortcut/link location)
2 comments
BILLY,

BE A DEAR AND MAKE THIS ALL LOWERCASE FOR ME. I AM HAVING TROUBLE WITH THIS DAMN JAPANESE COMPUTER AND ITS CAPS LOCK BUTTON.

WE`RE BACK IN OKINAWA NOW. IRABU WAS A BLAST BUT I`M READY TO COME HOME. I`LL TRY TO CHECK BACK IN TOMORROW OR THE NEXT DAY.

SEE Y`ALL IN A WEEK
-DOUG
01/10/08, a Thursday @ 05:26
Dear Douglas,

Congrats on managing to type intelligibly on a Japanese keyboard. Doug: 1, Kim: 0
Enjoy the rest of your trip!
01/10/08, a Thursday @ 20:29
Comment feed for this post
Comments are closed for this post.