So I've been sick for a week now. For three days, I couldn't talk without my voice breaking into some kind of raspy neo-pubertal falsetto. Does this mean that I wuss out and take some over-the-counter placebo or go see a doctor? That's not how we roll. I'm not bleeding. I'm not in any danger of losing a limb. The infection just makes me stronger.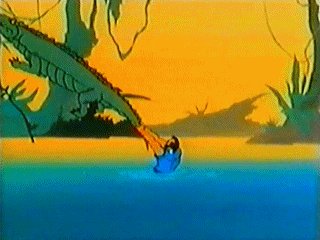 Would Mr. T have been able to find the missing medallions or stopped the all-too-common threat of mind thievery if he had to run to the doctor, police, or other agents of the Man when times looked tough? Not a chance. T steps to adversity and shows it its proper crocodilian place. The illness has, however, thrown off my sleep schedule, which makes finals all the more excting. Couple that with the unfortunate distress of a generous group of local automobiles, and you get the kind of character building that only Calvin's dad could prescribe.
I just tore a hole in my sock. Non-sequiturs make me eat lampshades.
The single biggest reason I stay with Sprint is because they extended to me a line of cellular credit when no others would. Sprint is cell phone service for poor people. This is borne out by the availability of free content uploaders in various places around the net. Now, I know that Oklahoma City is a one million person small town, but I always thought the Internet was bigger than that.
But it wouldn't be make-believe if you believed in me.
Trackback address for this post
Trackback URL (right click and copy shortcut/link location)
1 comment
Man, finals are fun enough with the normal sleeping scheldue (which I lack). Mazochistic kind of fun, though.

Also, cable is a way to go trying to get stuff on the phone (I do understand it comes rather snobby from me, with the cable in the phone box, but I don't mean it at all). Also, bluetooth is nice.
12/12/05, a Monday @ 16:11
Comment feed for this post
Comments are closed for this post.